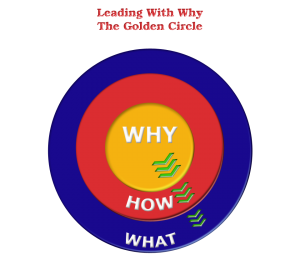 My Golden Circle
My WHY
I believe that the idea is humanity's most powerful tool.
My HOW
I uncover those ideas by creating collaborative engagement, staying on the cutting-edge, and by welcoming and exploring the unknown.
My WHAT
With me, you get a systems thinker with an eye for the big picture, an adaptive personality that remains calm under pressure, an innovative mind that breaks down barriers and develops solutions, and a genuine, authentic person who will lift up others and applaud in the midst of success.
About me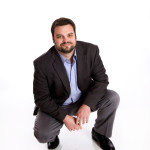 I was born in the heart of the Mississippi Delta, a.k.a. northeast Arkansas, where hard work, southern manners, and low and slow smoked pork butt are held above all else. Growing up in Blytheville (that's that little town a little ways south of the Missouri Boot Heel and a little bit further ways north of Memphis) taught me a lot of things, chief among them, the notion that we all have a seat at the table and that the power of our ideas can only be squashed if we make the choice to abandon our true beliefs.
My own story would carry you through a humid tale of a kid in the upper middle class of society who was never left wanting, but who had parents that understood the meaning of struggle. My mother came from a humble background and paid her own way through college to become the only person in her entire family to get a college degree, so she got two. She can twirl the dance floor with the training of a southern bell and strip down a lawn mower engine with the precision of a hardened mechanic. The most important lesson she taught me was to never ask someone to do a job that you weren't willing to do yourself.
My father hailed from a background of greater privilege but no less honor. His amazing ability to absorb knowledge and apply it practically to any situation would put the most experienced man on edge. His legal mind is seasoned and sharp and he could be one of the finest attorneys in one of the biggest firms, but he found a higher calling. He knew his role was better served making sure that the innocent were always protected from the unjust that can sometimes creep into our system. The most important lesson he taught me was that knowledge had a great deal of power and, if used correctly, had the power to change the world.
I have taken these lessons and many others with me through my life and they have served me well. I carry them with me in my professional life as well as my personal and I will pass them down to my son and his brother/sister (we aren't quite to child 2 yet) and they will add to them and pass those down, and so on.
I am married with one child. So far, Jack, my son is smart, happy, and tough (he's only 1 so I imagine I will add to this list later on). My wife is just as smart and just as tough. Her piss-and-vinegar character can drive me crazy, but it is her most endearing quality. She has taught me a lot and made me a better man. The most important lesson she has taught me, so far, is to take a deep breath when things get a little heated and that a little bit of planning can go a long way.
So…That's me in a nutshell. I could go on but I've probably already put you at your limit. If you see me out, come say hi. I'm always willing to help and always willing to listen to a new idea or concept. I love to take them, turn them around, and try to help you see them from a different angle. We all have a part to play. I hope I can make everyone better and add to the global conversation.